- Vigonza (PD) - Italy - 2008 -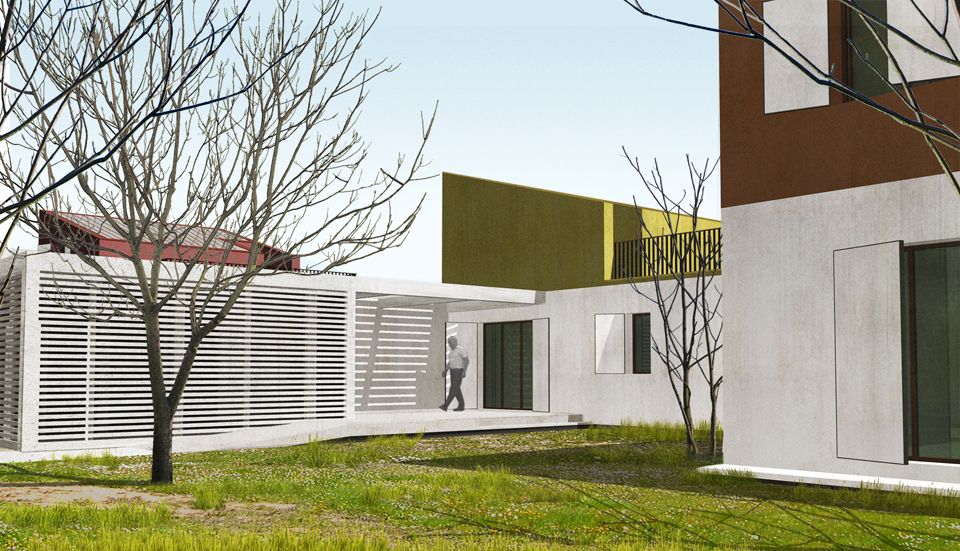 Data:
Project by Lorenzo Tognocchi  – Client: La Casa Onlus – Competition: Selected project –
Info:
The project regards the construction of four social housing units for people or families in economic difficulty in a village near Padova.
Every unit is an 74 m2 apartment organized on two level, with kitchen, living zone and bathroom at the ground floor. At the same level are located two double bedrooms, another room is situated on the upper level.
The system of construction is based on the wooden frame technology and some part of the structures, like the porches, can be easily assembled by the inhabitants.