- Maribor - Slovenia - 2011 -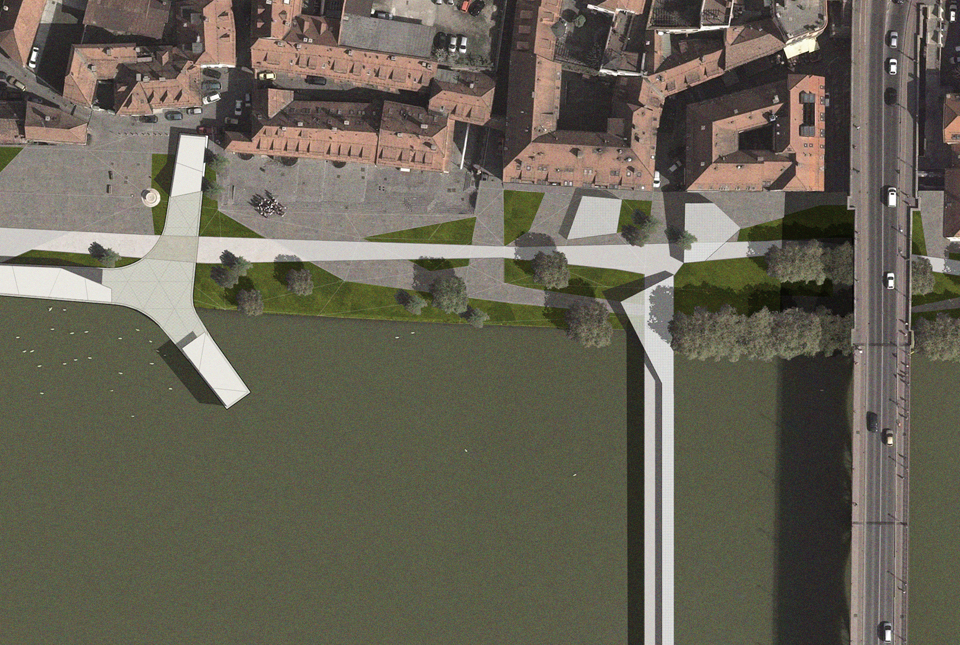 Data:
Project by Lorenzo Tognocchi, Tommaso Rossi Fioravanti, Danijela Tolja, Matteo Aricò
– Client: Municipality of Maribor – Competition
Info:
Aim of this competition is to provide new arrangements for the Drava riverbanks and to realize attractive public spaces in the part of the town that faces the river.
The design proposal has responded to these requests drawing a new configuration of the area that finds inspiration from the reading of the natural and urban landscape.
For this reason volumes, spaces and forms of the project create a new enviroment that underlines the natural trend of the land along the river, resolving and organizing the necessary spaces without interruptions. Meeting places with seasonal removable structures, urban furnishings, wharfs, riverside promenades and connection ramps articulate through land movements creating a new, organic and well integrated layout.
The image of the new asset is very recognizable, almost figurative, clearly visible in its entirety from the bridge that connects the two sides of the city of Maribor.